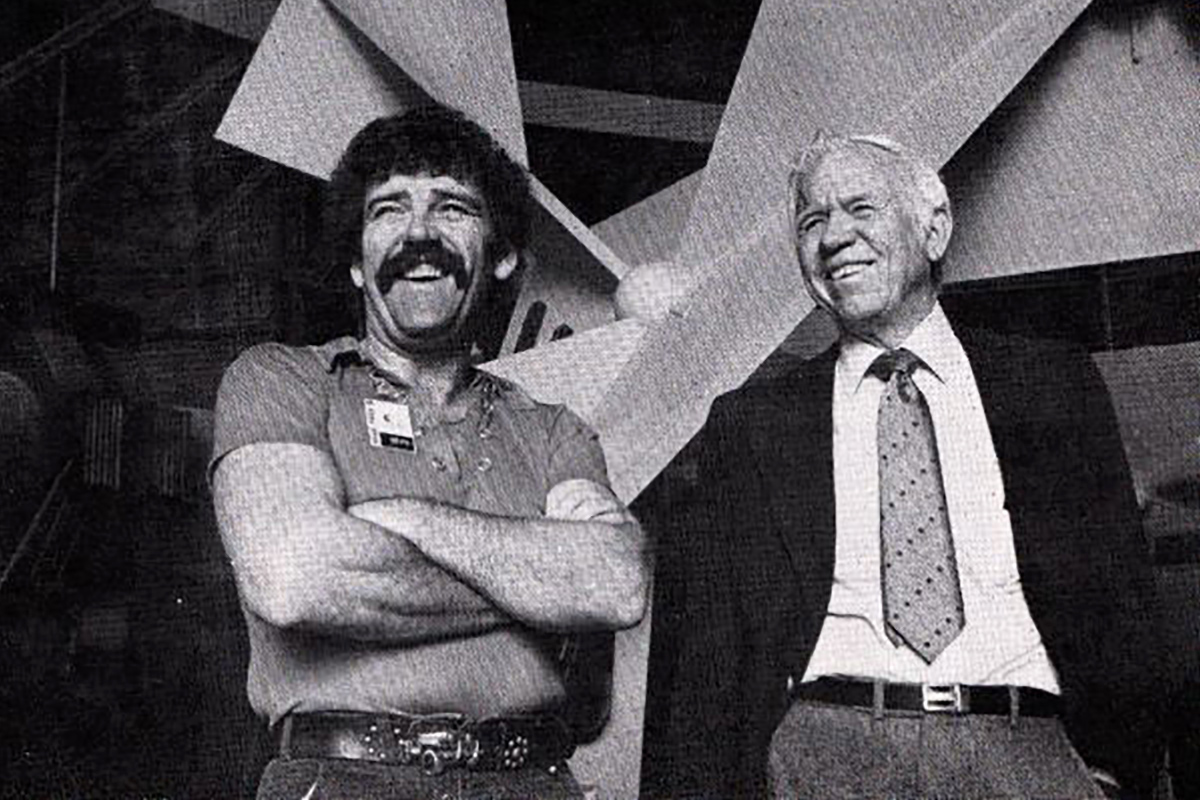 Mike Minor (1940–87) provided many of the wall paintings seen in The Original Series, and was responsible for designing the Melkotian in "Spectre of the Gun" as well as the Tholian web. He returned to Star Trek in August 1977 for what was then intended to become a second television series, working under Art Director Joseph Jennings to redesign the Enterprise bridge and its other sets.
When Phase II became The Motion Picture, and Harold Michelson replaced Jennings as art director, Minor's role was diminished, but he remained involved. His concepts notably influenced Andrew Probert's design of the Enterprise cargo- and shuttlebay.
Minor was promoted to art director on Star Trek II. With Jennings — now production designer — and Lee Cole, he designed the Reliant and Enterprise torpedo bay.