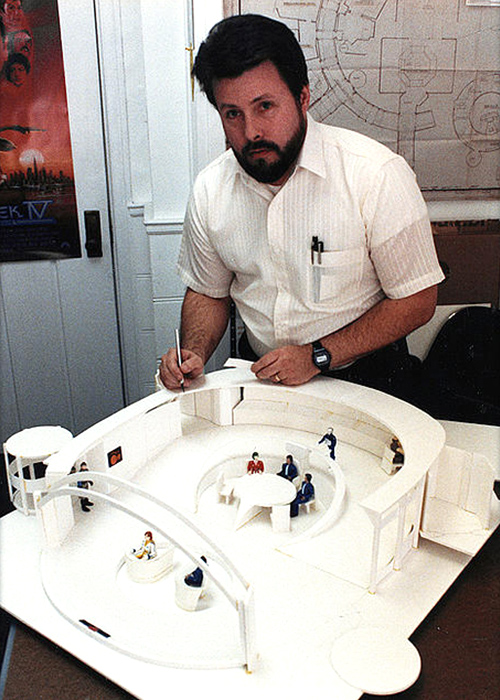 Andrew Probert's (1946) first contact with Star Trek came in 1978, when he was hired as a concept designer and illustrator for Phase II, the aborted second television series that became The Motion Picture. He worked under Art Director Richard Taylor and contributed to all the space hardware that appeared in the movie, including the refit Enterprise.
When Gene Roddenberry was finally able to make a second Star Trek television show in 1987, Probert was hired again — to design the new Enterprise, inside and out, as well as many of the spaceships that appeared during the first season of The Next Generation.
Forgotten Trek interviewed Probert in the summer of 2005.