The Guardian of Forever, named after the time-travel portal in the "The City on the Edge of Forever", first came online in 1997 and disappeared exactly one decade later.
The earlier version in the Internet Archive's Wayback Machine is from October 2001.
Other than a special page about the Guardian of Forever itself, the site had three sections:
Holodeck: Information about the main Starfleet starship classes with pictures.
Memory Alpha: Lists of starships, starships classes, registries, wars, battles and treaties.
Transporter Room: Links to other Star Trek websites.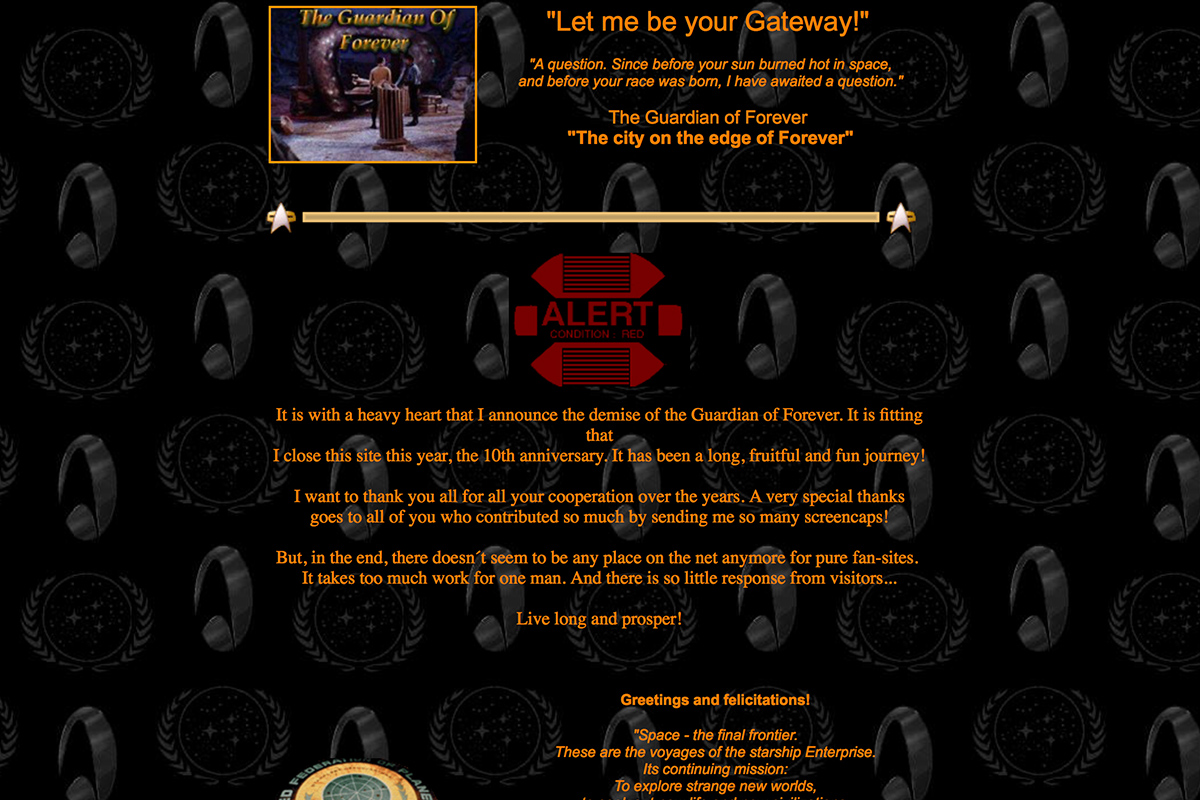 The site didn't change much during its ten-year run. Pina Sov, the owner, closed it down in August 2007 and posted a goodbye message that read:
It is with a heavy heart that I announce the demise of the Guardian of Forever. It is fitting that I close this site this year, the 10th anniversary. It has been a long, fruitful and fun journey!

I want to thank you all for all your cooperation over the years. A very special thanks goes to all of you who contributed so much by sending me so many screencaps!

But, in the end, there doesn't seem to be any place on the net anymore for pure fan-sites. It takes too much work for one man. And there is so little response from visitors…

Live long and prosper!
The site went dark the following year.