Star Trek in Sound and Vision
When Star Trek in Sound and Vision got started, it was extremely difficult to find audio and high-quality image files on the web. Richard Sliwa and Dave Wythe aimed to become "the definitive source of Star Trek-related Windows event sounds and graphics on the Internet" — and they succeeded.
They manually recorded all their sound files from VHS. The images were either screencapped or scanned from Star Trek Fact Files. Both must have been incredibly time-consuming.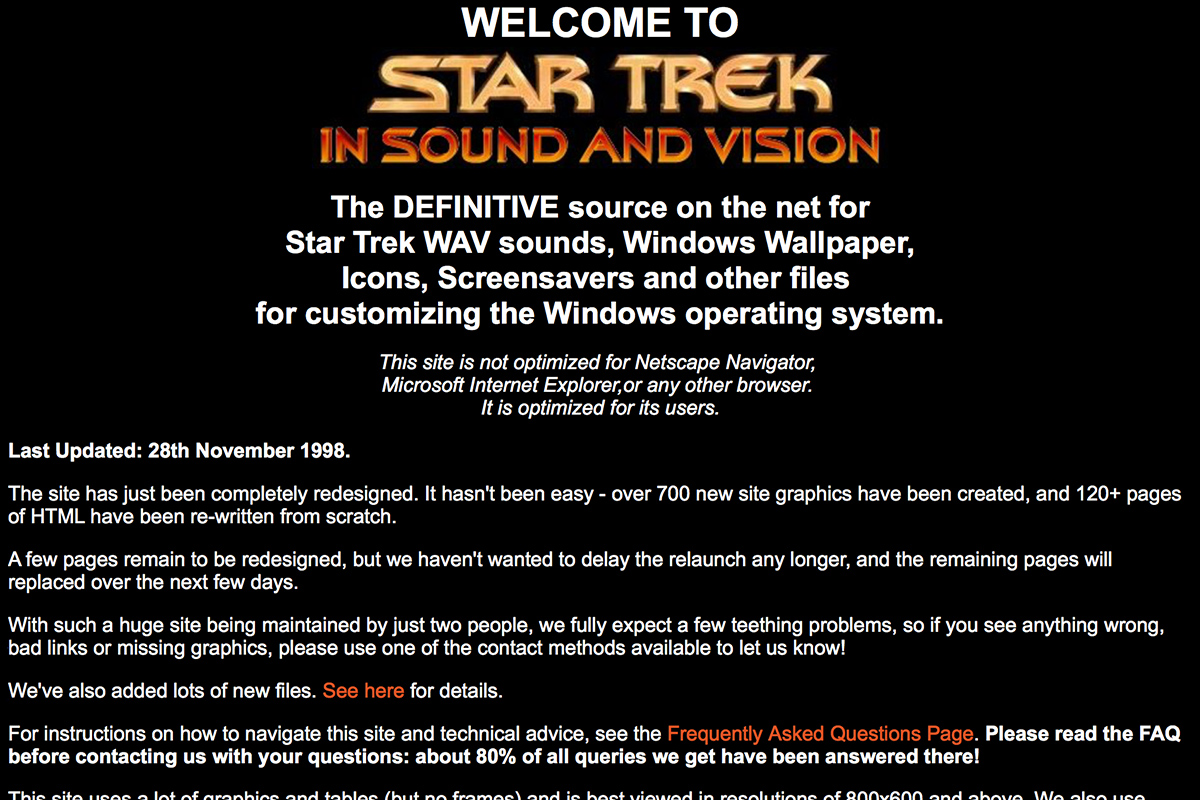 The site had a different layout for each of the series with original LCARS graphics.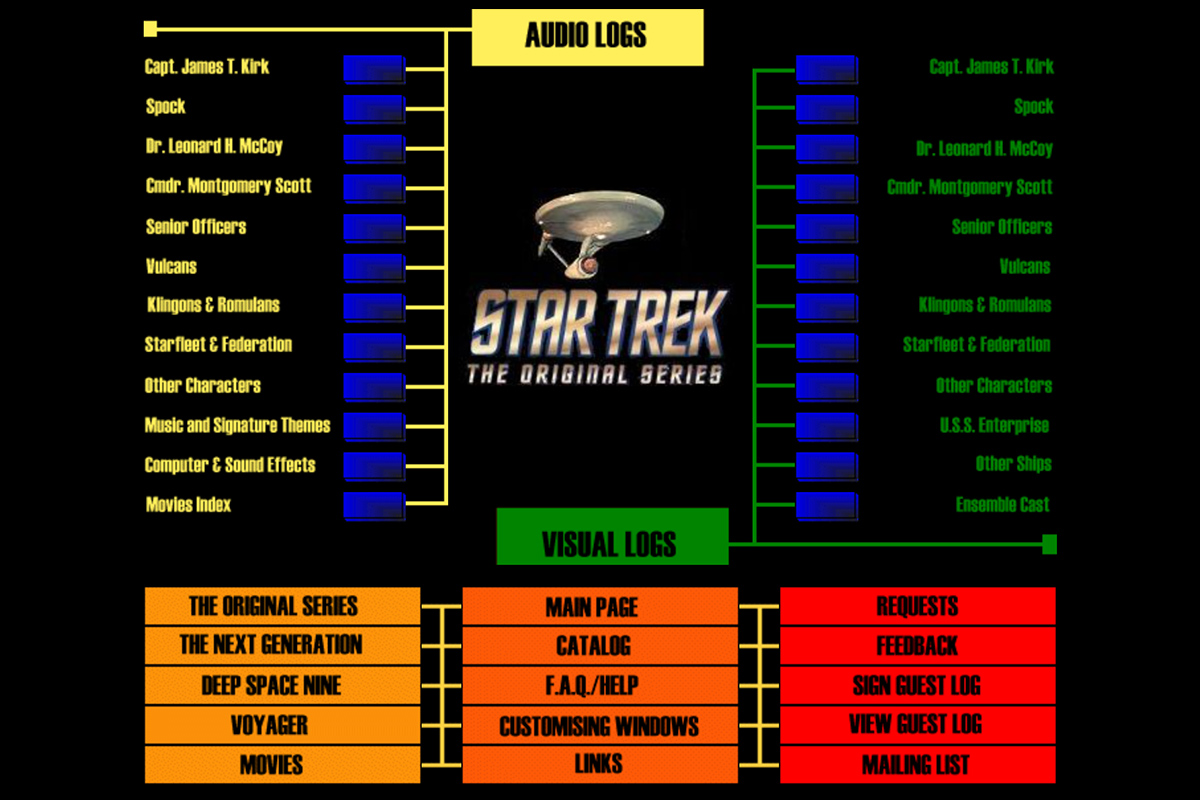 The earliest version in the Internet Archive's Wayback Machine is from December 1998, but I think the site got started a year earlier. The last update was on July 11, 2001. The most recent capture is from August 2003, after which the site went dark.