Spike's Star Trek Site started in 2000 as a personal database of Star Trek characters, graphics, ships and uniforms, including a gallery of much sought-after scans of starship interiors from Star Trek: The Magazine and Star Trek Fact Files, published in Spike's native Germany as Star Trek: Fakten und Infos.
The character and starship databases grew over time with the former standing out in particular for its attempt to catalogue every Starfleet officer who ever appeared or was mentioned on screen.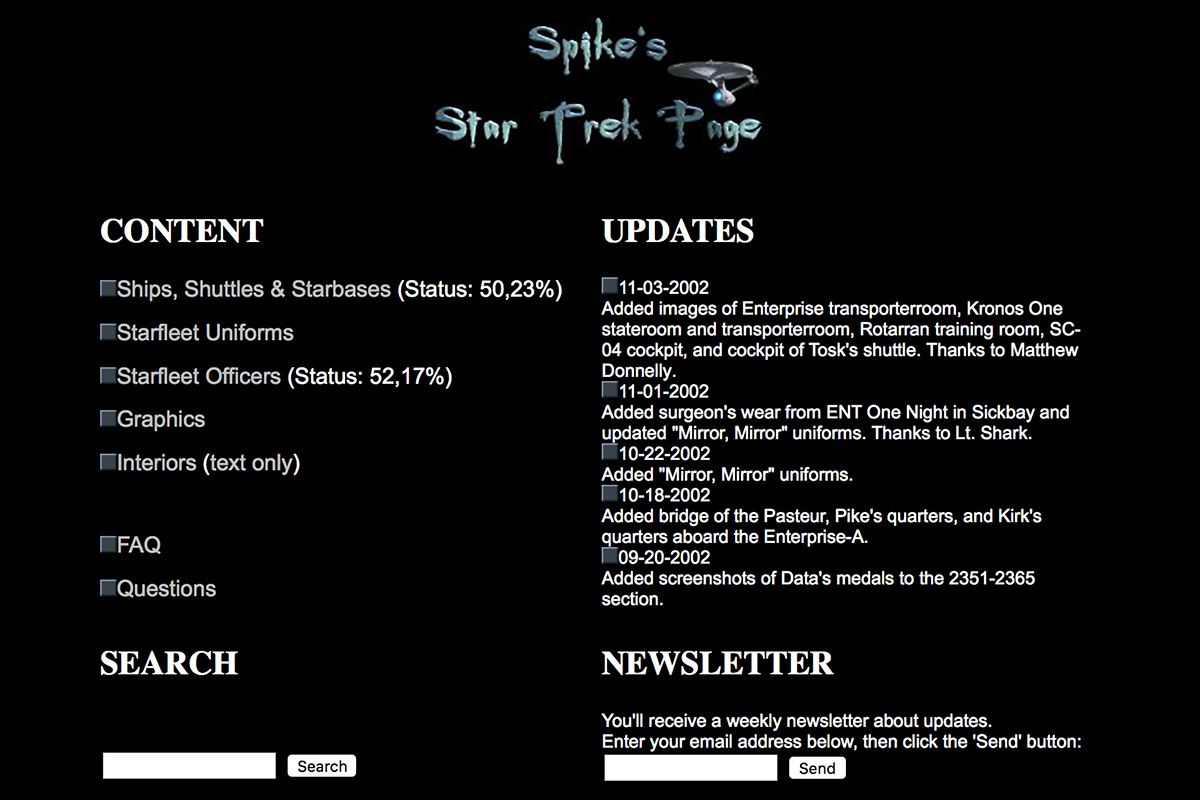 The November 2002 version of the website in the Internet Archive's Wayback Machine works, except some of the images are missing.
Spike's won Bernd Schneider's prestigious Ex Astris Excellentia Award in July 2003 for its determined effort to capture even the most obscure Star Trek information — "from a display of the Melina IV Planetary Medical Database to the Yonada Oracle Room."
In August 2004, the site moved from st-spike.de to st-spike.org, where it still resides, although it hasn't been updated since February 2007.
A non-Trek section contains information about the Earth-based powers of Babylon 5, seaQuest and Starship Troopers.