Around the turn of the millennium, the best place to find lots of starship pictures was Pedro's Shiporama.
The website, created by Peter Savin, featured all the main Federation starships as well as a few Klingon cruisers.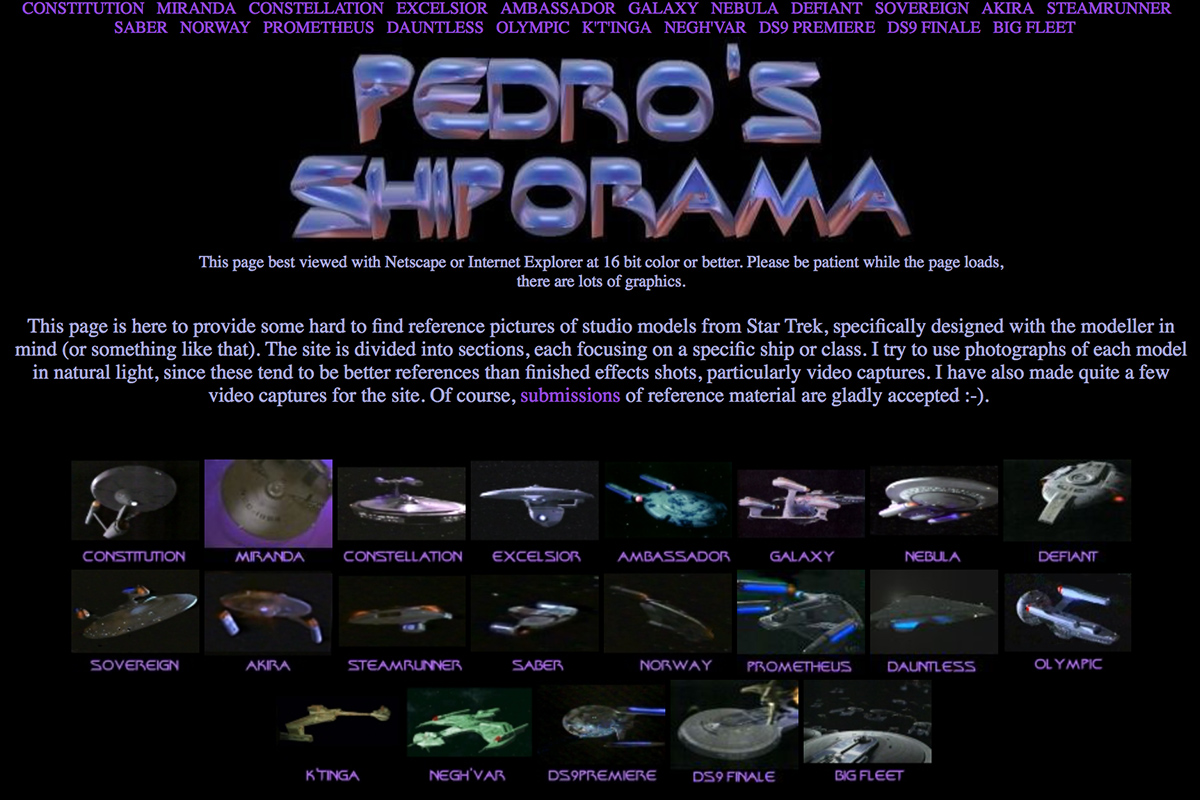 The earliest version in the Internet Archive's Wayback Machine is from December 1998. The latest is from May 2009. The site went dark later that year.
Unfortunately, Peter didn't have an "About" page and his old email no longer works, so that's all I know.